Masonite International Corporation (NYSE

OOR) is a cyclical company. There is a strong correlation between its revenue and the US Housing Starts.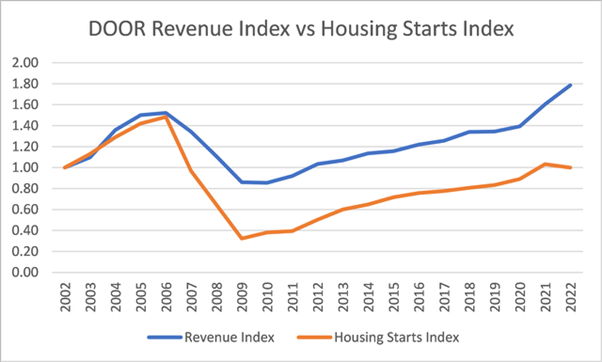 While it delivered a 30 % ROE for FYE Jan 2023, its long-term performance and value should be viewed through a cyclical lens.
I looked at 2 scenarios in valuing the company.
Scenario 1 - Normalized one over the cycle. I assumed that the normalized revenue is when the Housing Starts = 1.5 million units. The other parameters were based on the average values from 2006 to 2022.

Scenario 2 - Contrarian one where the long-term performance equals the average performance of 2019 to 2022. There were major acquisitions in 2018 and I assumed that this had changed the business fundamentals.

Based on the cyclical lens, there is no margin of safety at the current market price. The market is pricing DOOR as if it can continue to grow revenue and improve its margins.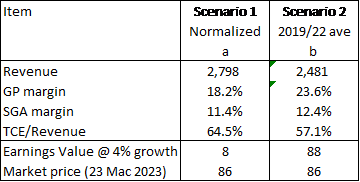 If you want more of such value investing insights go to 
Are these outstanding stocks - what to consider? (Other Stock Exchanges)